Georgia Weekes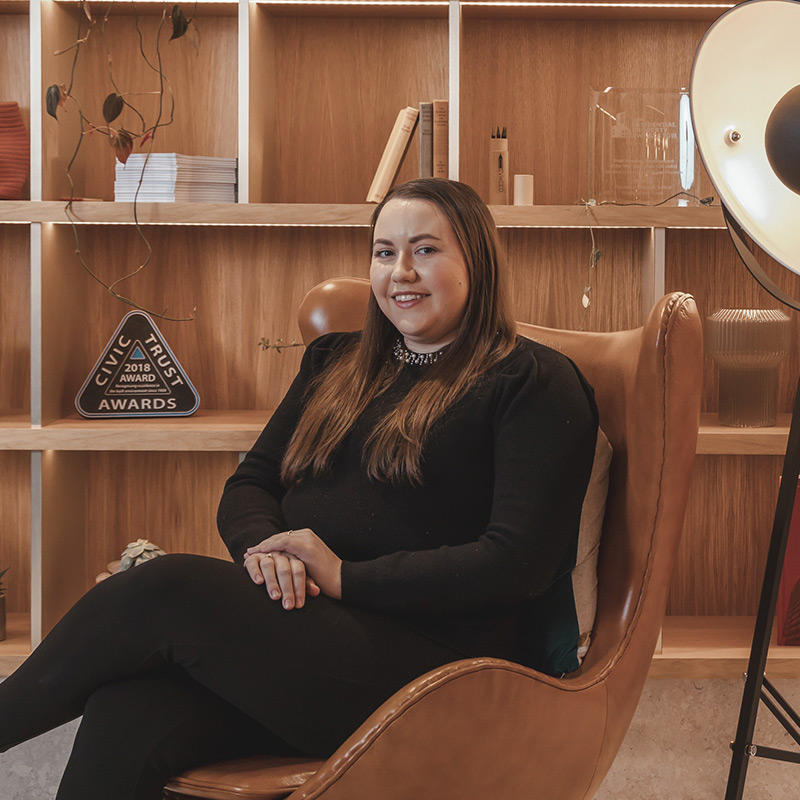 Manchester is definitely the place to be! There is always a wide range of events taking place and so many great places to eat. Hawksmoor, 20 Stories and Vero Moderno are some of my favourites. Novella's is set in the perfect location of New Bailey. It's really easy to get around the city, and the transport links are great for travelling further afield. Plus, you have Factory International just across the river!
Novella's communal areas bring a sense of community to the residents and a luxury feel to the building. The podium garden is a real bonus and is a nice space to relax with incredible views, and The Irwell and Salford booths are a great space for catching up with friends or working from home.
My favourite apartment?
2 bedroom, type E.
I love the views from this apartment as you can see the river leading right into the city. The kitchen is also so spacious and is great for hosting guests!